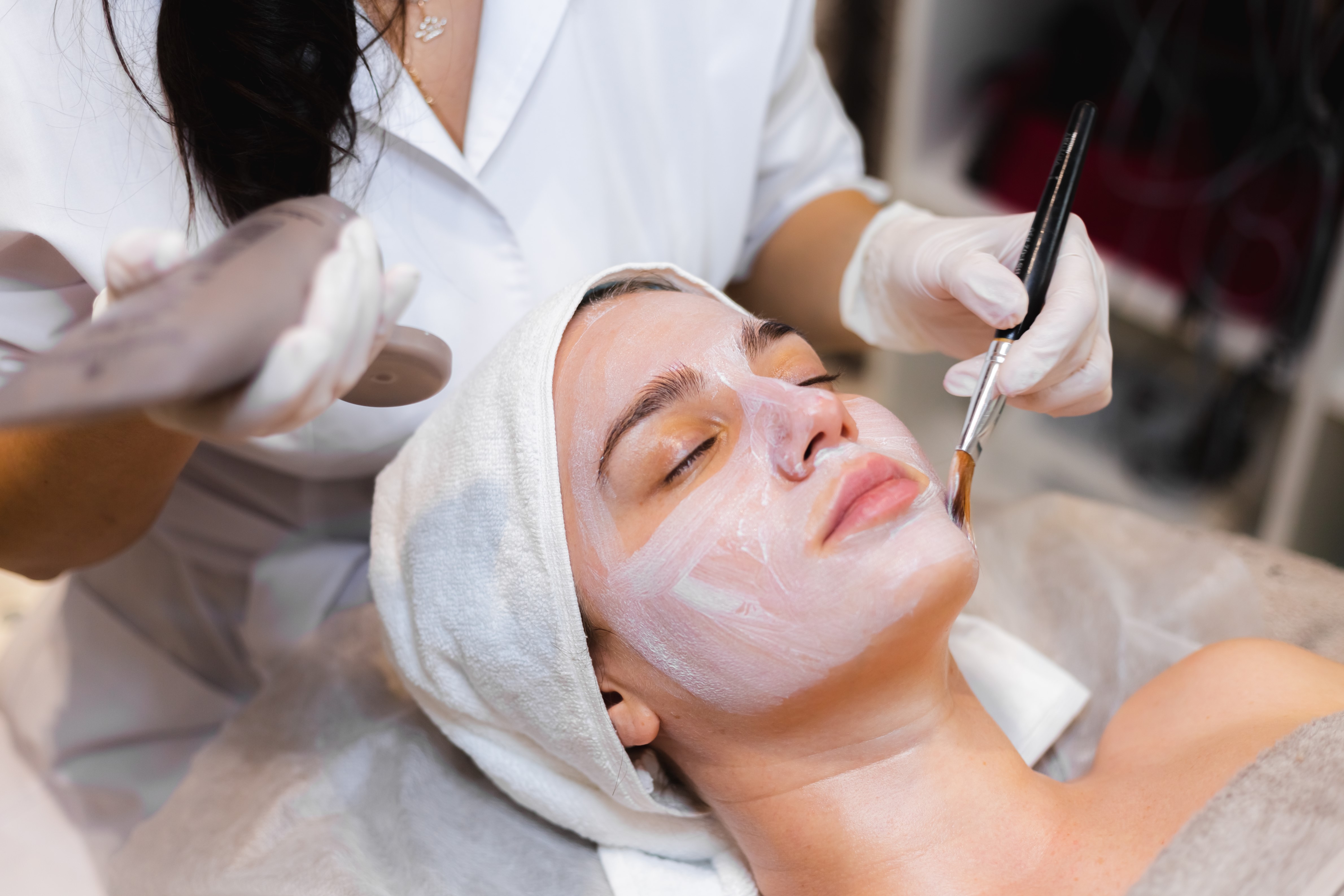 Skincare is definitely beneficial for your skin but it brings along an added benefit. The massage on your face with a bunch of soothing products relieves stress and adds extra glow to your skin.
In this blog, we'll be talking about the top 5 facial treatments that will cleanse, hydrate, and rejuvenate your skin:
Acne Facial
Acne is something that we all have suffered through due to puberty, improper eating habits, heat, dust, and so on. So, an acne facial is best suited for everyone having a skin breakout.
In this treatment, your skin is cleaned first; then glycolic acid exfoliation is done which is followed by manual deep pore extraction and an anti-bacterial mask. In this facial, massage is not a priority, as it becomes difficult to work over troubled or acne-prone skin.
It is recommended to go for an acne facial twice in a month for improved results. You can also opt for any other physical or chemical exfoliation based on your skin.
Anti-oxidant Facial
Anti-oxidants are typically pollution-fighting facials containing elements that help to fight against the dirt and germs settled over the skin. If you spend most of your time outdoors in dirt and heat, this facial is best suited for you.
The cream and mask used in this facial are enriched with free-radical fighting agents like vitamin A, beta-carotene, and vitamin E that help to remove dirt and germs easily.
Oil Controlling Facial
As the name suggests, this facial is tailor-made for oily-skinned beauties. This involves regular cleansing and deep exfoliation. This facial involves the removal of whiteheads and blackheads too.
This facial will ensure that their skin is well-balanced and well-hydrated. So, if you start seeing more-than-usual oil deposition on your face, it's time to get an oil-controlling facial done.
Brightening/Whitening Facial
Most people go to a parlor to get whitening and brightening facials. Oily skin starts looking a bit dark over time and if you have a special occasion coming up anytime soon, getting this facial is a smart move.
This facial does not magically change the tone of your skin. However, It will remove the tanning marks and the facial oil from your skin and, thus, whiten and brighten the skin.
Sensitive Skin Facial
Sensitive skin is susceptible to nearly everything. From the common heat, pollution, and oil to even a few beauty products, anything can trigger a breakout or even worse. So, a sensitive skin facial fights off all the impurities blocking your pores, while keeping your skin safe.
Moreover, sensitive skin faces problems like redness and severe pain which at times can be very painful. With this facial, all such problems can be treated and cured. A sensitive skin facial repairs the skin and reduces the redness while also increasing the resistance power of the skin.
And just to make it clear, facials are no longer (or never were) a treatment designed only for women. Even men can benefit from getting the above-mentioned facial treatments.
You can do these facial treatments yourself at home but finding a product that would suit your skin is a hassle. So, you could simply visit our website! We, at Wellnessta, bring you the best beauty parlors, salons, and spas in Mumbai!
Apart from the facials mentioned in this blog, we offer a wide variety of services from the top beauty centers in Mumbai. Simply select the service you like from the place that seems the best. Book now to get a special offer at your checkout window.
Frequency of Haircut Based on Your Hair Type