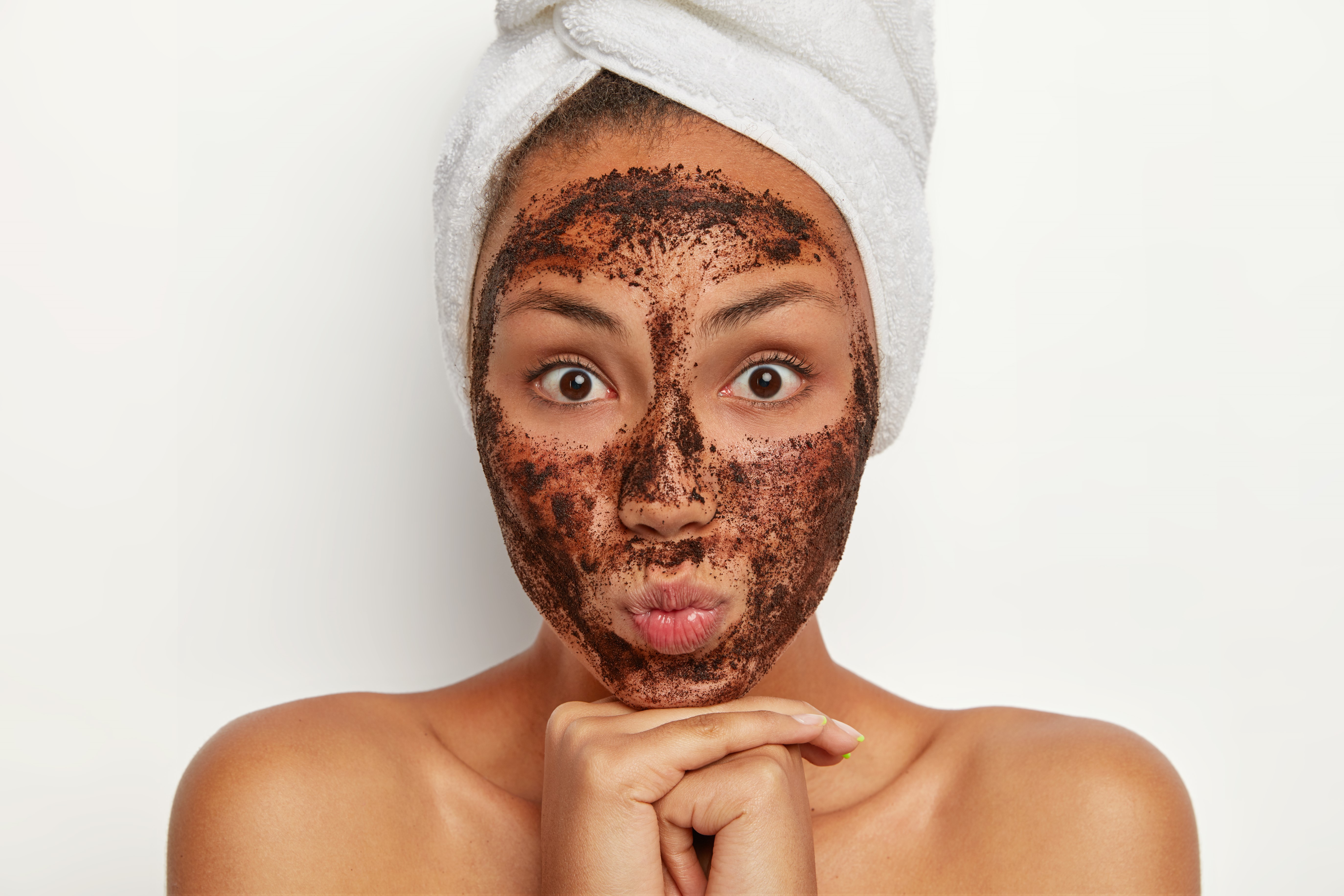 Gone are the days when a simple face wash used to help your skin look fresh, healthy, and glowing. With skincare routines becoming as complex as 5-steps, the question left behind is- to scrub or not to scrub?
Exfoliation is a crucial step in the skincare routine. Dead skin piles on the skin, causing your face to lose moisture and appear dull. Failing to exfoliate will make your skincare less effective. However, which exfoliant you should be using, simply depends upon the size of your pores and skin type.
In this blog, we'll be addressing the two major types of exfoliants, how they benefit your body and which one should be best for you.
Physical Exfoliation
A physical exfoliant is any product that manually scrubs the skin, typically utilizing small grains or brushes. The grains or brushes manually remove the dead skin cells, dirt, and acne from your skin pores.
Common Methods/Products used
Physical exfoliation can be as simple as rubbing your face with a cloth or sponge. There is an array of exfoliating scrubs present that has effective granules to eliminate impurities from your pores. Go for non-abrasive scrubs as they do not feel rough on your skin and provide the additional glow.
The physical scrubs you use often contain salt and sugar granules. They are water-soluble and hence help in cleansing your face.
It has instant results and the massaging enables better blood circulation, making your cheeks look rosy. You can see the result of physical exfoliation as soon as your rinse off the water. Your skin will feel smooth and clear. They are excelling in getting rid of blackheads.
Cons of Physical Exfoliation
If you're not gentle while massaging your face or if your scrub doesn't suit your skin, you can potentially damage your open pores. Also, exfoliating too often can significantly amp our oil production, which is counterproductive for those exfoliating to prevent acne. To be on the safer side, we suggest you to scrub your skin only 2-3 times a week.
Skin type that will benefit from Physical Exfoliation
Dry and Oily skin will show the best results from a physical exfoliator. It will help you relieve the dryness in your skin and the acne accumulated in your oily skin will also be exfoliated. Other than that, if you have a normal skin type, neither oily nor dry, you can also use a scrub in order to reduce acne build-up.
2. Chemical Exfoliation
Chemical exfoliants do the scrubbing process for you. Meaning all you have to do is apply, sit back and relax! A common example of a chemical exfoliant can be a peel-off mask.
Chemical exfoliators break the bonds between skin cells so dead cells and other debris can be easily rinsed away. Typically, chemical exfoliates penetrate more deeply into the skin, and they are just as good for brightening as they are for skin smoothing.
Constituents in a Chemical Exfoliant
Chemical exfoliators come in the form of cleansers, toners, serums and sometimes even moisturizers. Chemical exfoliators include low percentages of gentle acids to shimmy those dead skin cells off your face and make way for new cells to turn over, revealing smoother and brighter skin.
Common chemical exfoliators will have AHAs or BHAs. AHAs (aka Alpha Hydroxy Acids) help in treating sun damage, uneven texture and pigmentation. While BHAs (Beta Hydroxy Acids) are best for those concerned with blackheads, large pores, and milia since they can better penetrate through pore-clogging material.
Since chemical exfoliants do not involve rubbing the skin, they are generally safer than many physical exfoliants. You get a wide range of chemical exfoliator; wherein different chemicals work for different benefits. Enzyme exfoliants that come from fruits have the benefits of smoothness in the skin.
Cons of Chemical Exfoliation
If you do not choose the right chemical exfoliant, it can make your skin susceptible to redness, dryness, and sun damage. So, in order to avoid that, always partner these exfoliants with a moisturizing sunscreen.
Which skin type will benefit you the most?
Chemical exfoliants eliminate any scrubbing of the pores, so sensitive skin will benefit greatly from them. Apart from that, if your pores are unusually wide, using a chemically enhanced serum would be better.
Based on your skin type and preference, you can choose the chemical and enzyme that makes a particular exfoliant and use it. We advise you to use chemical exfoliants once or twice a week for maximum benefit.
You can go for various types of facials and get your skin professionally exfoliated. If you're looking for the best Spas and Salons in Mumbai, visit Wellnessta.
Book an appointment at the top self-care establishments in your vicinity and avail exciting offers at the checkout window!
Ways Of Protecting Your Hair While Sleeping