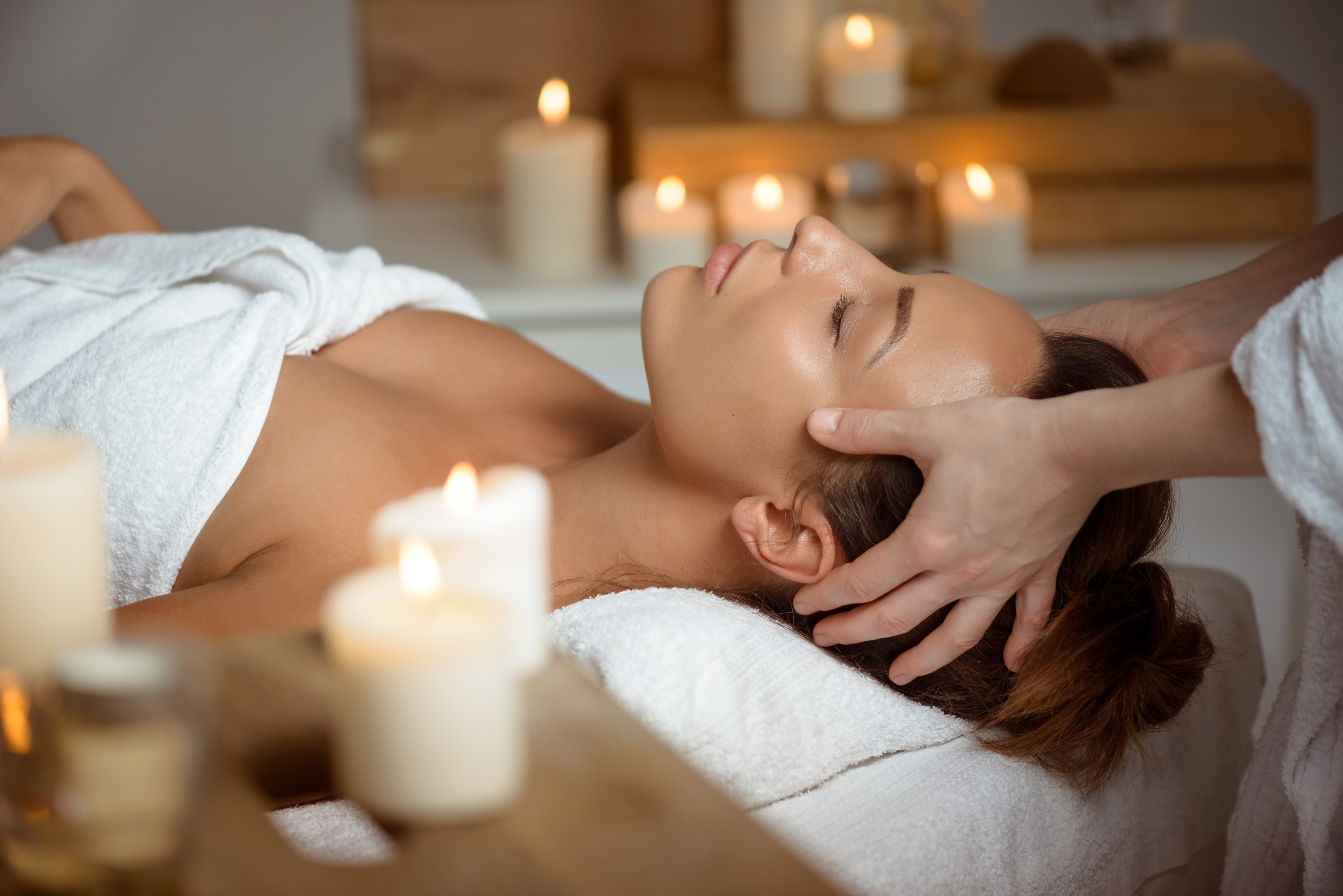 Visiting a spa can effectively reset your mind and body, offering a chance to unwind and relieve stress. The restorative benefits of the best massage and spa treatments are well-documented, as they have the ability to rejuvenate and revitalize your mood. Whether it's a massage to release muscle tension or a facial to restore your skin's radiance, indulging in these activities can help you feel your optimal self.
What is a Spa Treatment?
Spa treatments have become increasingly popular to promote healthier skin and overall well-being. They offer a convenient and effective way to maintain physical and emotional health, often seen as an equivalent to working out at the gym. Unlike exercise, spa treatments require less physical exertion and are a simpler option. Among the most frequently sought-after spa therapies is massage, but treatments such as facials, pedicures, body wraps, and body scrubs are also widely available. It's essential to communicate your desired outcome to the massage therapist in Mumbai so that they can provide the most suitable treatment for your needs.
Different Spa Services Provided at Spa Centres
Spa professionals have created a diverse range of treatments to enhance your health and well-being, providing you with many options. With such an extensive selection, deciding which treatment to choose can be challenging.
Facial
One of the benefits of visiting a spa is the facial treatment, which typically involves a combination of processes such as steaming, exfoliation, peels, moisturizing, masks, and massage. These treatments effectively remove dead skin cells, enhance muscle circulation, cleanse pores, and maintain skin hydration. Certain facials are tailored to address concerns like puffiness, blackheads, and skin discolouration. In particular, facials are helpful for anti-ageing purposes, as they can tighten skin and reduce wrinkles by boosting collagen levels. Various facials are available, including anti-ageing, classic, acupuncture, brightening, golden, fruit, and hydrating facials.
Body Scrub
The process of body scrubbing is crucial for eliminating dead skin cells from the body and promoting a smooth and clean complexion. This treatment involves the use of a semi-liquid medium or gel containing coarse grains, such as apricot, walnut, oatmeal, or sea salt, which exfoliate and moisturize the skin. The texture of the scrub is similar to that of body butter or a moisturizing lotion. Typically, abrasive substances like salt, sugar, coffee grounds, rice bran, or pecan hulls are combined with massage oil and scented with essential oils for added aromatherapy benefits. It's important to note that body scrubbing is a form of therapy, not a massage. Every 28 days, the skin cells regenerate, shedding the old ones and replacing them with new cells. To achieve healthy skin, consider booking an appointment with a massage therapist in Mumbai.
Body Wrap
A body wrap involves enveloping the body in a linen or plastic sheet, with herbal body wraps being a popular choice due to their numerous benefits. The process entails the therapist covering the entire body with the sheet and leaving the room for an hour. As the skin's pores open up, they absorb the nutrients in the wrap, enhancing the skin's tone and texture. Body wraps come in different types, such as hydrating, detox, slimming, herbal, mud, cellulite, and seaweed wraps, and are among the most popular body spa treatments trending today.
Nail Treatment
Many spas offer nail treatments for both hands and feet. In addition to shaping and polishing nails, nail technicians also provide exfoliation, softening, paraffin treatments, warm cream, and hot-stone massages. These techniques are designed to leave your hands feeling soft and clean. Moreover, you can pick your favourite nail polish colour to match your preferences.
Waxing
Waxing remains the most traditional method of hair removal in spas. The process typically involves an aesthetician applying heated wax onto the skin and pressing a cloth strip into it before swiftly removing it along with the captured hairs. Waxing is a versatile technique that can be applied to any body part, including the chest, back, eyebrows, legs, and upper lip. Somebody spa services even offer full Brazilian waxing, which entails removing all hair from the vaginal area.
Manicure
Spas offer a range of hand treatments, including manicures, which involve the removal of excess hair and exfoliation. The process starts by waxing any extra hairs on the hands, followed by a deep cleanse to open up pores. The therapist then massages lotions and creams into the hands, which help remove skin tan and moisturize the skin. Various manicures, such as French, hot oil, and dip powder, are available.
Pedicure
During a pedicure treatment, a pumice stone is typically used to remove dead skin cells from the feet. In addition to this, granular exfoliation, moisturization, and massage are also commonly performed, often extending up to the knee. Various tools are used during the pedicure session, such as cuticle cream, lotion, cotton balls, cuticle nipper, foot bath, nail buffer, acetone, orangewood stick, toe spacers, towels, and toenail clippers.
Benefits of Spa Treatments
Spa treatments are a great way to relieve stress and improve mental relaxation. They offer a range of benefits, including:
Detox – Eliminating harmful toxins from the body is known as detoxification; a spa is an excellent place to do it. A spa that focuses on detox treatments can help you eliminate toxins and lose weight.
Improve Confidence – Spa treatments can be a great way to boost your mood and confidence. By indulging in body treatments, you can feel rejuvenated, refreshed, and relaxed, which can help you overcome feelings of negativity and low self-esteem.
Lower Blood Pressure – The best massage and spa treatments can effectively manage blood pressure without relying on medication. This approach may be constructive for older individuals who are dealing with hypertension.
Treats Pain – Spa treatments can enhance blood circulation throughout the body, thereby eliminating any blockages in the bloodstream and muscle knots that cause body pain. This can be beneficial for individuals looking to improve their overall wellness.
Wrapping Up
In this blog, you have come to know the spa treatments and their benefits. Taking part in a therapeutic spa session can be a fantastic way to escape from the daily grind of a busy life. Soothing facials, rejuvenating massages, detoxifying body treatments, and other spa services can relax the body and mind. Check out and download our app, Wellnessta, where we have listed the most popular spa services in Mumbai. Schedule your appointment now and get exclusive discounts and amazing deals. 
Top 10 Manicure Styles for the Summer
The Latest Nail Art Trends to Try at Your Local Nails Studio