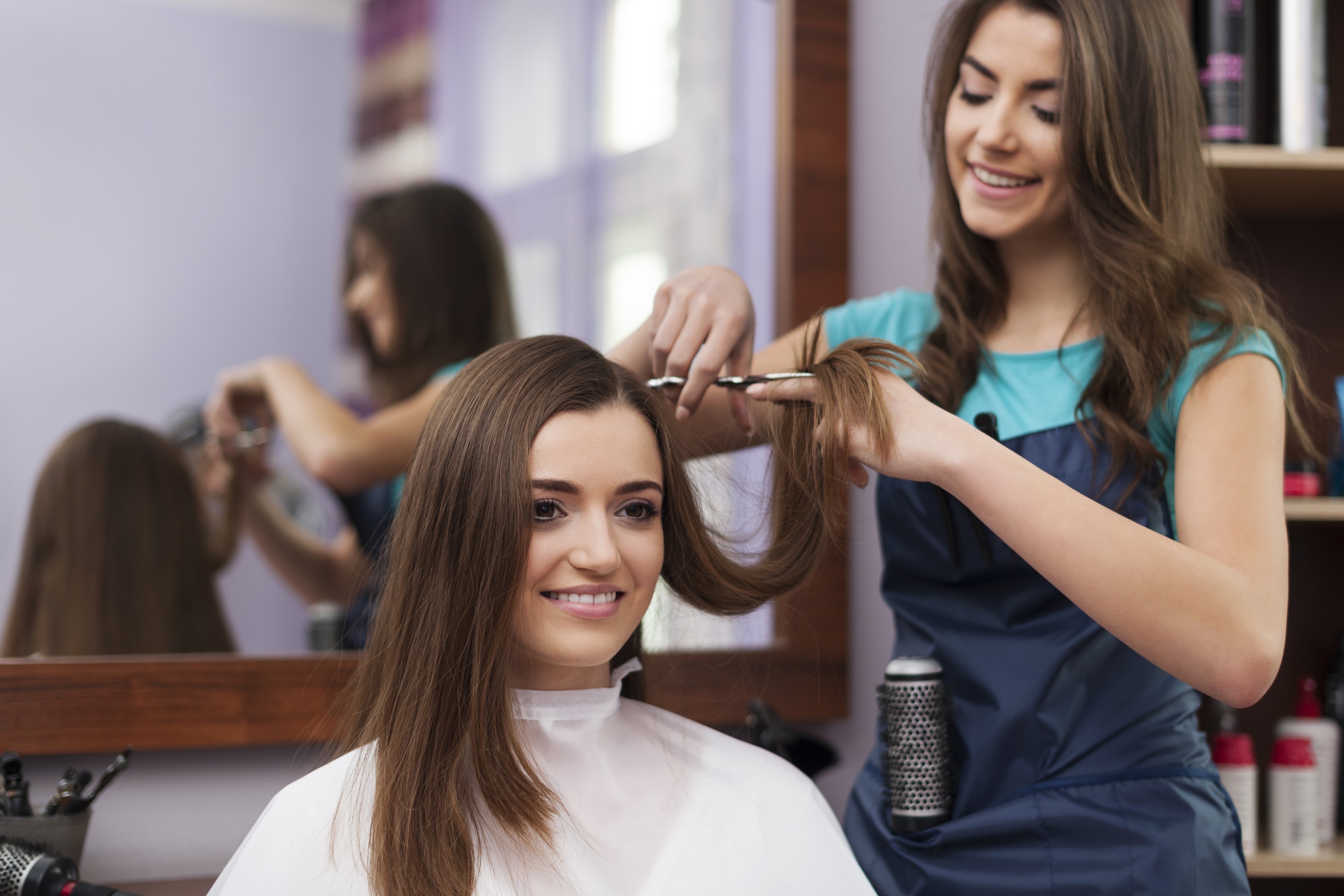 Online hair appointment scheduling is a practical and time-saving choice. People with busy schedules are increasingly using online booking services for hair salons. You can book the best salon online for a haircut or treatment at any time that works for you if you have access to an online booking service for hair salons.
Although the procedure of hair salon online booking appears simple, you may encounter some unavoidable difficulties when making an appointment or using the service. Here are some suggestions to help you make the ideal online hair appointment.
Find a Salon that Matches Your Requirements
Finding a salon that meets your needs is the first step to take when trying to make a hair appointment online. While selecting a salon, you should take into account a number of factors, including the location, cost, services provided, and reviews. Once you've identified a few salons that fit your criteria, you may shortlist them by looking at their online booking platforms.
Compare Pricing
The next step is to compare prices once you've made an online hair appointment and identified a few places you're interested in. Because you want to make sure you receive the most for your money, this is crucial. You should compare pricing while keeping in mind the kind of hair appointment you want.
For instance, you might not have to pay as much for a trim as you would for a full-color service.
Confirm the Availability of Appointments
Always check the availability before scheduling an appointment. This is crucial since you don't want to schedule a meeting just to discover that the salon is completely booked. To check the availability, you can either phone the salon or visit their website. In the event of a last-minute change of plans, you may always use the service of transferring the reservation to another individual.
Understand the Cancellation Policy Carefully
Always be aware of the cancellation policy when you book a hair appointment online. This is crucial since you don't want to be billed for a position that you didn't cancel. Although most salons have a 24-hour cancellation policy, it's a good idea to double-check before making a reservation.
Instead of canceling at the last minute, let the salon know in advance if your appointment interferes with other plans and events.
Read the Reviews
Reading the reviews before making an online hair appointment is another vital piece of advice. This is crucial because you want to make sure that the salon you schedule with has a good reputation. To get reviews, use a Google search for the salon or look up their social media pages. Look for feedback on the quality of the services, customer service, and overall experience.
Ask for Recommendations
Let's say you need assistance booking a hair appointment at the salon of your choice online. You can always ask for recommendations in that situation. This is a fantastic opportunity to learn information from others who have dealt with the salon before. You might ask your friends or family for recommendations or look up salon reviews online.
Book in Advance
It's usually a good idea to schedule an appointment in advance if you're trying to make a hair appointment online. This is crucial since you want to learn that the salon is completely booked well in advance. To make a reservation in advance, you can call the salon or visit their website.
Use a Credit Card
Always use a credit card when booking an online hair appointment. This is crucial since you don't want to miss your appointment by failing to pay. To use a credit card, make a phone call to the salon or look at their website.
If you are a frequent customer there, you may refer to any codes or discount guidelines. Also, rather than haggling and learning the price later, ask about the pricing upfront. Finally, if the salon's price is out of your range, choose another one.
Wrapping Up
Booking the perfect hair appointment online requires some research, planning, and communication. By following these tips, you can ensure that you have a positive and stress-free experience when booking your next hair appointment online. Remember to choose the right service, provide accurate information, communicate your needs, be flexible, confirm your appointment, arrive on time, and provide feedback.
If you want to schedule a hair appointment at your hair salon online soon or later, follow the above-mentioned advice. These suggestions and tactics will help you much in avoiding time waste so that you may easily use the salon services.
You should also download and check out our app of Wellnessta where we have listed out some of the best Mumbai hair salons and spas. You can avail of exclusive discounts and deals through our app and book a hair appointment that caters to your budget and style requirements. You can also browse through the different services offered by various salons and spas.
Different Luxurious Spa Services And Benefits For Rejuvenation