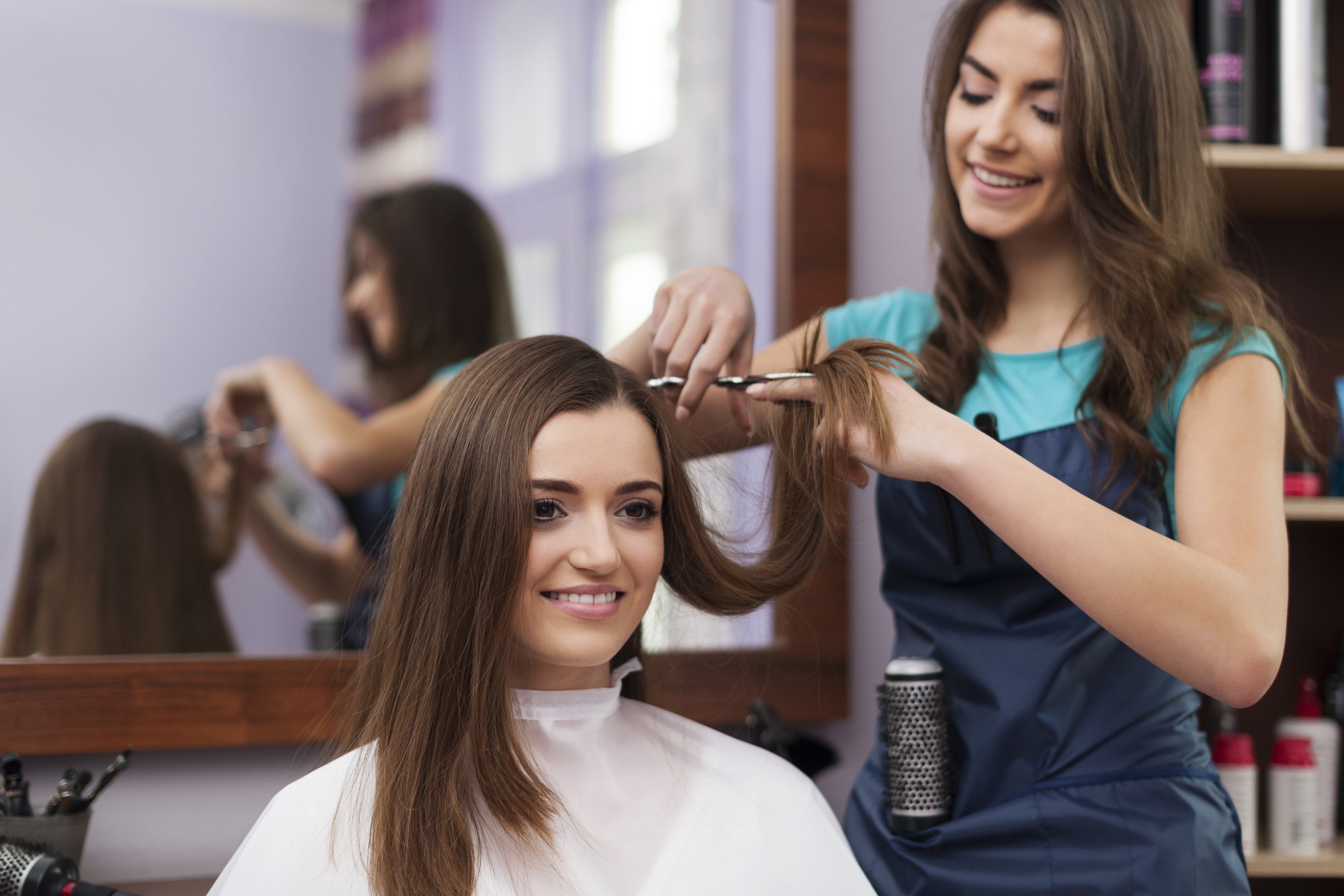 With to-do lists getting bigger and bigger, getting a haircut gets deprioritized very quickly. It won't cause a significant issue initially but if you keep postponing it, the damage might start becoming visible.
A hair trim is a maintenance cut that takes away about 1/2 inch of hair and isn't meant to give your strands a new shape or add volume. On the other hand, a haircut creates a new hairstyle or shape and involves removing more hair than a trim. This blog post will tell you how often you need to get your hair trimmed, based on your hair type.
Even if you do not intend to switch up your hairstyle and plan on growing your hair, regular cuts or trims are essential for overall hair health. So, we have broken down the cycle depending upon your hair type as follows:
When should I trim short hair?
A short hairstyle is opted to suit your face and fit perfectly. So, even a slight growth can affect the shape and start looking vague. So, you'll have to commit to the salon once every 4 weeks on average to maintain your short-hair look.
"People with short hair tend to get a haircut every two to four weeks just to keep it tight and good looking", says American hairstylist – Philip B. At two weeks, short hair still holds its shape, but by four weeks, it starts to look overgrown. Check out our guide for short hairstyles before your next appointment.
When should I cut mid-length hair?
The medium length seems to be a safe ground; neither short nor long. However, the edges of a medium-length hairstyle start to lose shape around the 8th week. So, even when a ponytail starts getting frizzy, it's time to book an appointment! We suggest you go for trim between the 8th to 12th week.
"Mid-length can be very neither here nor there, and when it goes nor anywhere, you usually need a haircut," Philip says. "It's nice when the edges are shaped."
When should I cut long hair?
Longer hair requires much less maintenance when it comes to getting a haircut. If your hair quality is good enough to have a long hairstyle, you can schedule a touch-up trim every 6th to 8th week.
While long hairstyles may adapt better to longer times between trims, long hair can also be more susceptible to breakage, since it's older than shorter hair. If you're noticing split ends or more frequent snags, it's time to get a trim.
When you should get a trim also depends on your hair texture: Thicker long hair can go longer between trims, while you might want to get more frequent trims for thinner hair.
How often should I cut wavy or curly hair?
If you have wavy or curly hair, you might only trust curl specialists to create a cut you'll find flattering, and that can impact how often you visit the salon for a trim. In general, though, you'll want to wait a bit longer between haircuts, which helps waves and curls appear less blunt and fall in a manner that many people find to be the most flattering.
To allow ends to appear "soft-edged," wait for 12 to 16 weeks between cuts. As with straight strands, wavy and curly hair can be dusted on an as-needed basis. Knotty or dry ends signify that it's time for a trim or full-on cut depending on how far up the hair shaft the damage has traveled.
If your haircut appointment is nearing, choose the best salon in Mumbai from Wellnessta! Visit our website to compare an array of beauty parlors, salons, and spas around your vicinity.
Book now to earn a special offer at your checkout window.
Top 5 Stress-Busting Spa Therapies for You.