Navratri, the festival of dance, devotion, and celebration, is a time to adorn yourself in vibrant colors and festive attire. Your makeup and beauty game should match the spirit of the occasion. In this blog post, we'll guide you through essential makeup and beauty tips to help you look your best during Navratri. Plus, we'll introduce you to Wellnessta, your trusted platform for finding the best salons and makeup artists near you.
Start with a Fresh Canvas: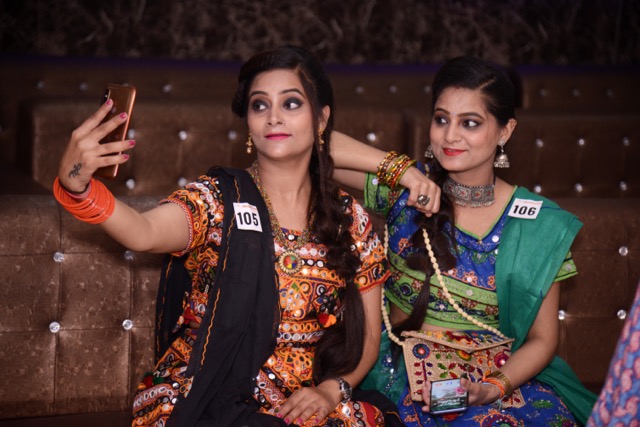 Before you apply makeup, ensure your skin is clean and well-hydrated. Cleanse, tone, and moisturize to create the perfect base for your festive look. If you're visiting a salon, find the best makeup salons around you that offer professional skincare services.
Radiant, Glowing Skin:
Navratri is all about radiance, so opt for a luminous makeup look. Use a dewy foundation or tinted moisturizer to achieve that coveted glow. Highlight your cheekbones and brow bones for added luminosity.
Eyes That Mesmerise:
For eye makeup, go bold and colorful. Experiment with vibrant eyeshadows that match your outfit. A touch of shimmer on your eyelids can enhance the festive vibe. Visit the best salons near you for professional eye makeup that makes your eyes pop.
Dramatic Eyeliner and Lashes:
Define your eyes with bold eyeliner and voluminous lashes. A dramatic winged eyeliner or kohl-rimmed eyes can be incredibly captivating. Don't forget a good mascara for that wide-eyed look.
Lips That Speak Festivity:
Choose lip colors that resonate with the festival's energy. Bright reds, rich maroons, or vivid pinks are popular choices. Make sure your lipstick is long-lasting so you can enjoy the celebrations without constant touch-ups.
Bindi and Accessories:
A small but significant detail, the bindi, can add a traditional touch to your look. Coordinate its color with your outfit for a harmonious appearance. Consider adding traditional accessories like jhumkas or bangles for an extra festive flair.
How Wellnessta Can Help:
To make your Navratri beauty journey hassle-free, Wellnessta is here to assist. Discover the best makeup salons near you and makeup artists who specialize in creating stunning Navratri looks. With Wellnessta, you can ensure that you look your absolute best for this festive season.
Conclusion:
Navratri is a time to embrace the joy and exuberance of celebration, and your makeup and beauty choices should reflect that spirit. By following these makeup and beauty tips, you can step into the festivities with confidence and style. Wellnessta is your go-to platform for finding the best parlor and makeup salons around you, ensuring you receive top-notch beauty services during Navratri and beyond. So, go ahead, explore the latest makeup trends, and get ready to shine during this special festival.