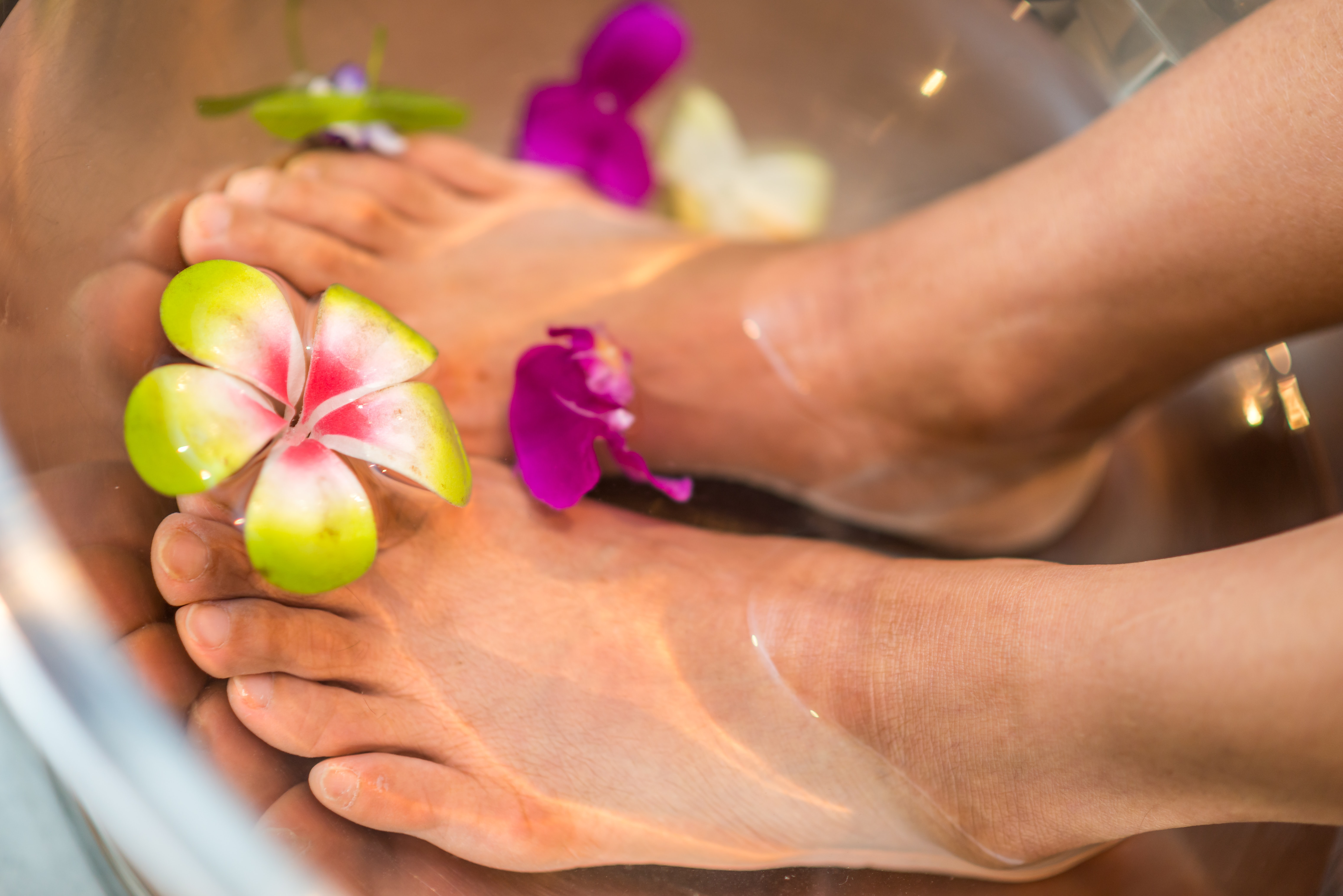 Manicure, pedicure benefits, and why it is so important for your health:
Taking care of yourself is one of the purest forms of self-love. And manicures and pedicures are often considered self-pampering. Pampering your hands and feet is equally important as taking care of your face. Apart from getting a refreshing treatment while getting your nails done, there are various health benefits of manicure and pedicure. There's a wide range of people who don't invest in these, it is a luxury for them. But these are way more than mere luxury and here's why:
Manicure and pedicure reduce the risk of formation of poor healthy nails:
Our nails are exposed to unkind environments in many forms- while going out, doing household chores, etc. Nails are exploited regularly. During the lockdown period, we did not step out of our houses without emergencies. That did not reduce the abuse on our nails. The increased amount of household works caused the involvement of dirt and pollutants in our nails. Without proper care, this will lead to poor nail conditions and make them prone to breaking and fungal infections. To avoid these mishaps, you should go through manicures and pedicures.
These processes come via deep and well cleaning of the nails, keeping them healthy. Dead cells lead to the formation of calluses. Apart from looking bad, this also causes pain and poor nail health. Manicures and pedicures help in the elimination of dead skin cells and the growth and development of fresh skin cells. The most vastly used basic manicure method is the classic manicure. Here, nail scissors and cuticle nippers help in the removal of dead cells and cuticles. A well-grown, clean nail is a symbol of a healthy and strong nail.
Massages improving blood circulation:
As we know, manicures and pedicures incorporate messaging process. Fair blood circulation is essential to maintain positive health. But the blood circulation often gets slowed especially in winter. Decelerate circulation brings upon coldness, stiffness, and worse- puffing and pain. You should not allow this to happen for a long period. The messages in manicures and pedicures improve blood circulation around the places. This raises motility and improves poor health conditions.
Extra pampering of nails after a trip:
While traveling, we often face harsh environments, starting from being exposed to seawater to snow-covered places. Our feet often go through a lot without our realization. It reduces the goodness of nails and skin of our feet. These portions of our bodies require extra care. And nothing beats pedicure in this. Daily appointed pedicures help in the improvement of feet' condition and make them softer and smoother than before.
Clinical value of manicure & pedicure:
Pedicure involves soaking your feet in warm water which relaxes the skin. But is it only limited to relaxation? The answer is no. Immersing your feet in the hot water helps to prevent getting cold and cough, abdominal pain, joint pain and so much more. The hot bath elevates the body temperature and white blood cell activities. This prevents muscle contraction and increases nerve relaxation. All of these functions facilitate the immunity system, ensuring your good health and fitness.
Tan removal:
Another problem which we face every day is the tan we get after a day at work. There is no way you can stop getting tanned but there are ways to remove those. Manicure and pedicure facilitate tan removal from your skin and provide nourishment to make them appear softer and brighter.
Trouble-free and easy appointment bookings with Wellnessta
All of us look for a bit of relaxation and having an enjoyable time after a stressful day. Manicure and pedicure are there to fulfill our needs. So why not book an online appointment at the best spa salon near you? Via Wellnessta, India's first Wellness-Tech application which is currently active in Mumbai, there are plenty of options. Starting from the best hair salons, wellness services, spa salons in Mumbai, Ayurvedic health care centers, naturopathy centers from where you can search for the best spa salons near you and get done with your spa booking online with no difficulties!
Wellnessta helps you find the best body spa in Mumbai with plenty of offers and discounts. So indulge yourself in a fairytale ride, a pleasant experience with the goodness of some soft music, and well pampering yourself. Give your hands and feet a delightful experience this winter with Wellnessta.