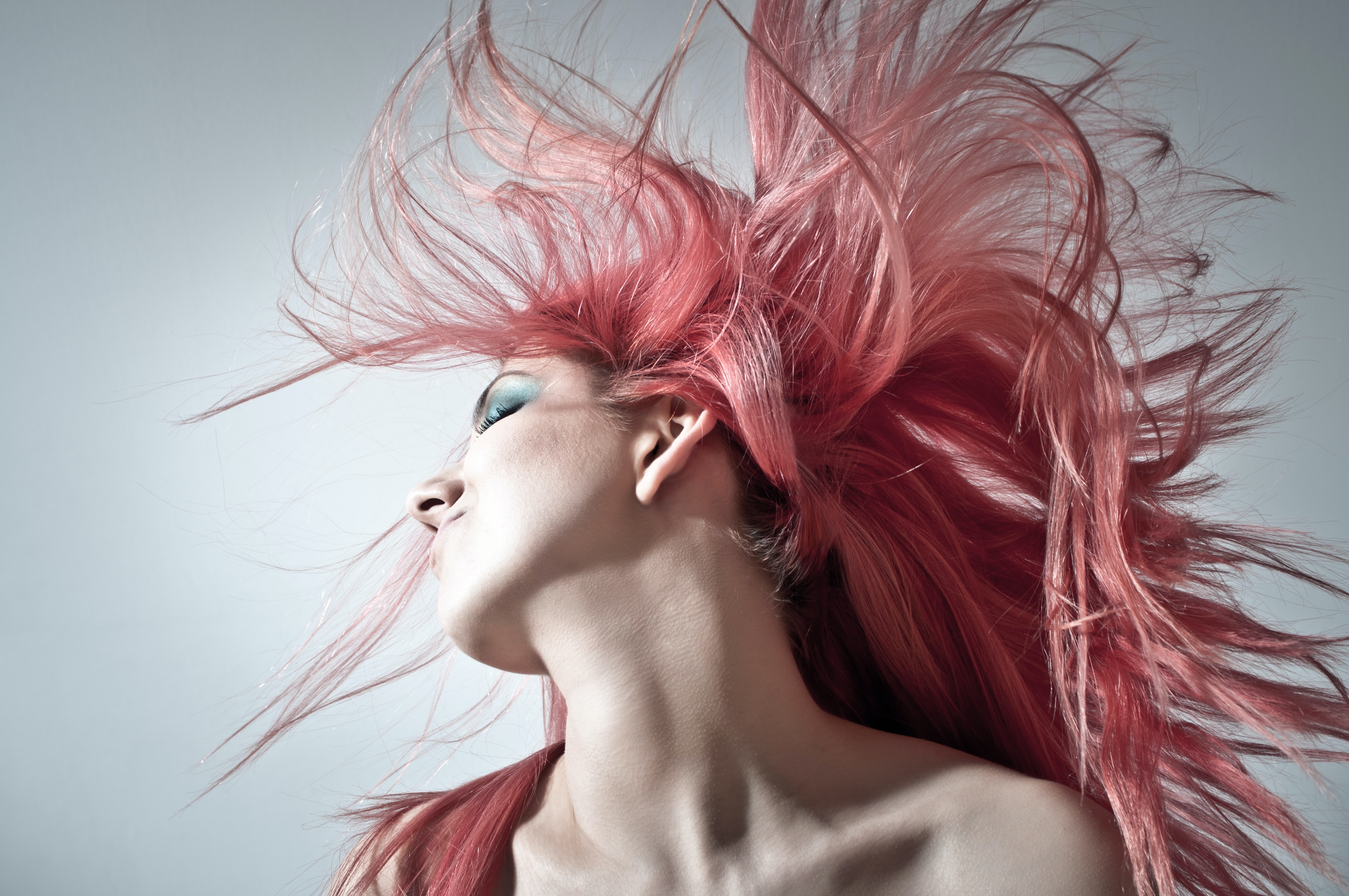 Hair Colour In-Salon Justifies Your Money Rather Than Getting It Done At Home:
One might have doubts about colouring hair at salon and home, which one is a better option for them. Changing hair colour is not an easy task. It comes up with learning about the chemical formulations of the colours, knowing characteristics of different types of hair. Hair experts studied, had prolonged training periods with practice, worked with different customers to come up with a preferred outcome. While doing this at home, non-professionals often have no idea about these things and dye hair using box colours.
Harmful Chemicals In Box Colours:
Box colours are usually inexpensive than the colours used in hair salons but are often very harmful to one's hair. They contain ammonia, silicones, and other synthetic components. These create allergic reactions and damage the hair permanently. It takes away the shine, makes the hair dull and rough. Salon colours have the least amount of ammonia or sometimes, no ammonia at all. This prevents the hair from getting spoiled. Plus the professionals look into your hair and suggest the best option for you. They also come up with aftercare which you won't avail at home.
Colour Gradient Problems In Box Colours:
Another problem with box colours is they usually do not fulfill one's expectation of getting lighter colours. Box dyes are better for having greyish tones of colours or just changing the tint of the existing hair colour. But when comes to lighter colours, box colours fail to put that outcome, resulting in comparatively darker shades. Salons have all types of hair dyes, different shades, and having experience. The stylist will even mix different shades to fulfill the customer's need of obtaining a rare colour.
Another thing that should be taken into consideration is the manufacturing date of the box colour that has been in the shop for quite a long time. However, colours do not get expired but a relatively older dye will fail to provide a proper colour. Salons keep smaller and fresh colours in their stock to always obtain the best result.
Inappropriate Use Of Bleach:
Bleach is an important component of some hair colours which determines the intensity of the preferred colour. These bleaches come with different pH. While colouring at home, due to inexperience, incorrect use of bleach creates a mess, changes the chemical structure of your hair. You have to come back to the salon for hair treatment engaging a higher amount of money. So it will any day be better to bleach your hair in a salon to avoid such ruckus.
Importance Of Hair Professionals:
In some cases, only professionals can do certain types of hair colours and highlight techniques, particularly in salons. Such as balayage, bespoke colouring, babylights, etc. These techniques consider skin colour and face shape, thus assessing a natural colour. Some people's base hair colour is complicated to start with. So colouring at home might give you an uneven finish. That will not compliment your skin tone and facial structure.
Easier And Hassle-Free Bookings Via Wellnessta:
Now you want to opt for a hair salon for colouring your hair with professional touch and care? But facing trouble finding the nearest best hair colour salon? Now it just got easier. Wellnessta is India's first Wellness-Tech application allowing people to choose various hair care, spa, and other wellness services. It has launched its service in Mumbai. With the help of this app, you can go to the search bar, type "best hair colour salon near me". Now look for the best hair colour salons within your proximity.
With Wellnessta, you can book your appointments directly from the website/app with ease after looking for options. You will surely end up selecting the best one. Not only that, Wellnessta provides plenty of discounts and offers along with every appointment placed across Mumbai. Wellnessta promises to give its customers a relaxing experience in hair colour and other parlor services. They have 500+ outlets already and expanding more with each passing day. So colouring your hair in a salon is way less hectic and also promising. The money you put in is getting utilized with zero to minimal damage done to your hair. The best part is you get satisfied with the results. So come join us, we will take you on a ride of a joyful adventure of your comfort and happiness.