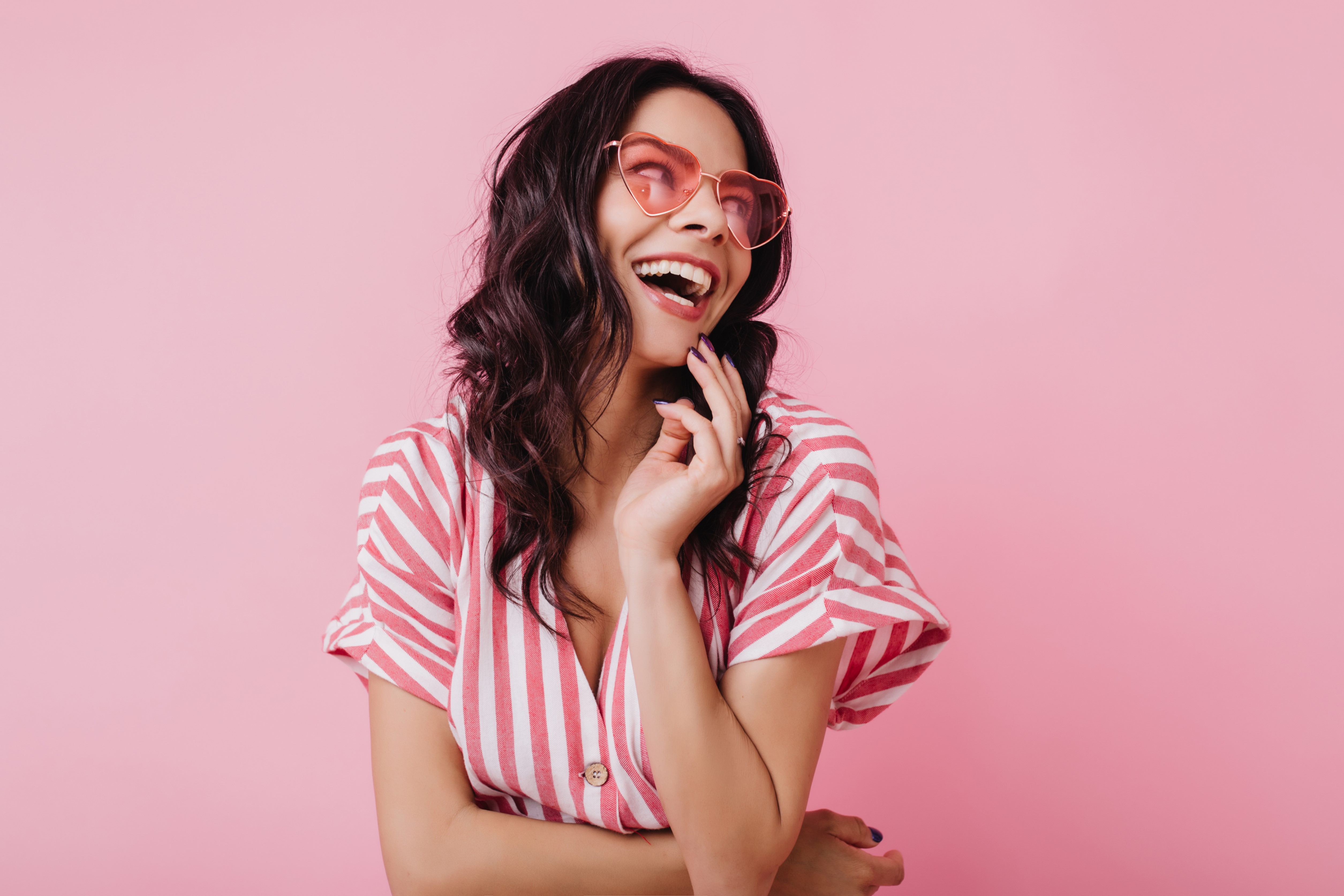 People with fine hair indeed know about the struggles of finding a hairstyle that does not flatten out. Let's start by busting a myth- thin hair does not necessarily be indicative of a hair fall! The quality may not be as rich as you might want it to be but you can definitely style them in an array of ways.
Secondly, winter is here! Being in we're Mumbai, we don't experience the wrath of nature during winters but the cold is adequate to drain moisture from your scalp. As a result, your hair is bound to look thinner in this season.
And so, the following guide is going to be a blessing for all you ladies out there who are planning to get a haircut. Make your fine hair look fuller in volume because it's the wedding season!
A deep side-part
This style is great for fine hair that is a little thinner on the scalp or around the hairline. You can sweep the hair to cover any thinning areas on top, and you can also tuck one side behind the ear.
The best part is that this style works well on short or long hair and is a great way to highlight your cheekbones.
Short blunt cut
A short blunt is ideal if you wish to make your hair look thicker. The blunt ends will make the hair look fuller, and also happen to be quite trendy right now. However, this haircut is on the shorter side because anything longer than collarbone length is not really going to achieve this look.
The short blunt allows you to experiment because it doesn't have to be styled straight; you can wear this style textured and wavy, which will make the hair appear even thicker.
Bangs
As the name suggests- this hairstyle bangs! Bangs give the illusion of fullness and thickness, especially for those whose hair tends to look weak in the front. Washing just your bangs every morning will help you carry the chic look for a long while.
The trend these days is for the fringes, wispy bangs, and side bangs. So, opt for any of these three. The reason we suggested short haircuts till now, was to preserve the quality of your hair with minimal care.
Shaggy waves
Now, if you refuse to have short hair, the shaggy waves are a fancy option for you. Shaggy razor-cut layers provide texture without harsh and heavy lines which can weigh thin hair down. Natural beach waves offer the perfect amount of volume for a casually befitting style.
If you are feeling bold lately- consider coloring the shaggy waves blonde for extra spice!
Long hair with chin-length layers
This haircut is a longer variation for the bangs. It has fringes that graze the chin to effortlessly sculpt the jawline and provide a base for a look that can be styled based on the occasion. These bangs can be center-parted or side-swept, delivering both versatility and chic.
Once you're confident about the quality and volume of your hair, you can also try coloring your hair Brown or rocking the Burgandy babe look with this haircut!
Feathered face trim
Feathering is an ideal solution for thin hair. It produces variation without stripping the density for those who already feel as if they are lacking bulk. To promote more growth over time, do a castor oil massage to increase blood flow, which is a key component in supplying nutrients to the follicles.
The style is called feathered as it closely resembles the feathers on a bird. So, yes! Your confidence with this haircut is bound to soar high.
Choosing a hairstyle is step one, finding a beautician who can execute it is the ultimate hunt! But need not worry; Wellnessta has walked the extra mile for you!
Have the best salons in Mumbai at your fingertips. Book salons online that operate under the COVID regulations on our website and get exciting offers on your checkout window. Before you book an appointment, check out some other hair color trends and hairstyles for women!
So, click here and get your hair styled!