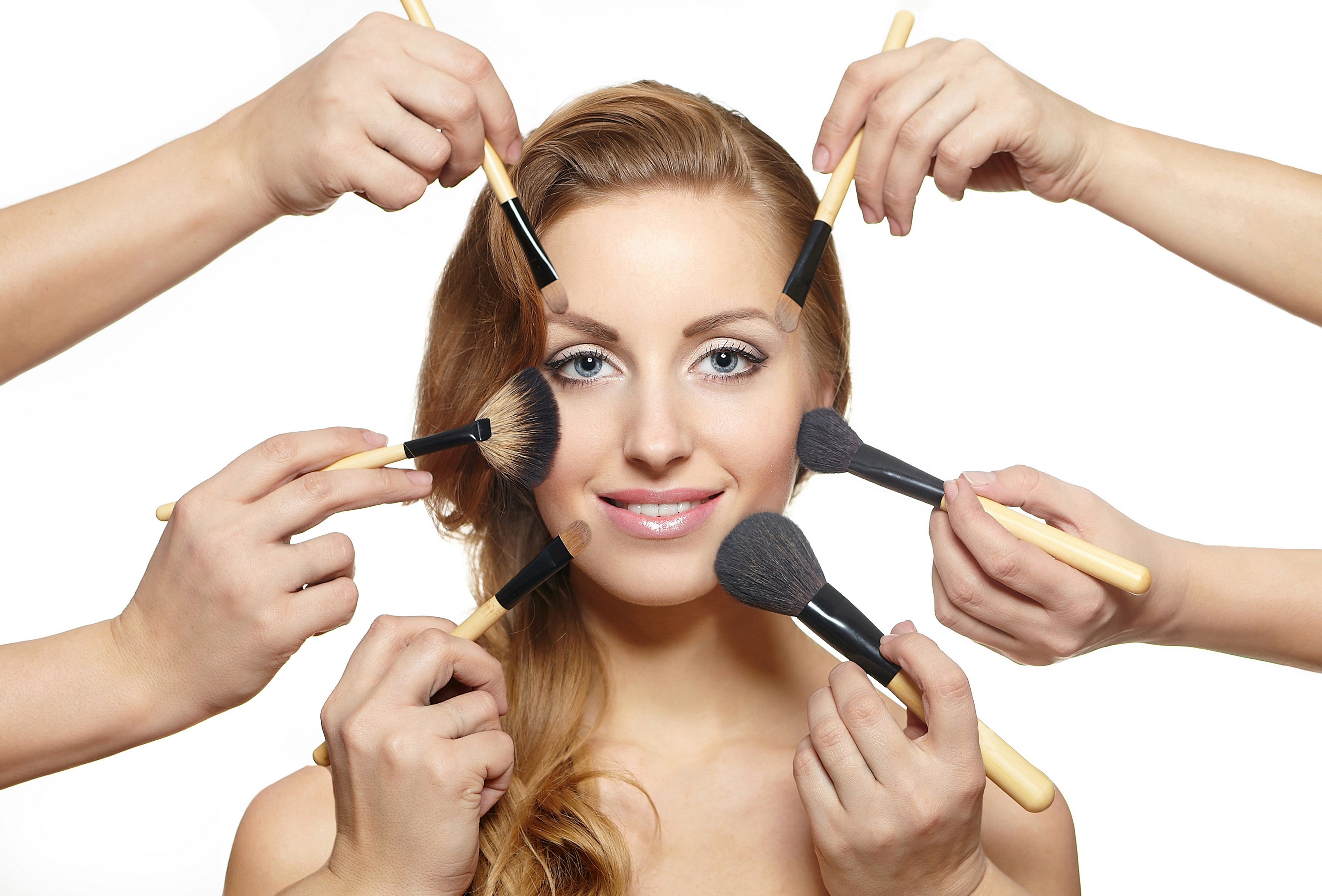 Make-up at a boutique is totally worth it! Here's why-
During the lockdown, everyone took a moment to develop a new skill. For most of the ladies out there- the skill was to do makeup! Now, our naturally beautiful skin rarely asks for makeup and on rare special occasions when we do lift the brush, a light touch-up often gets the job done.
With companies like Nykaa and Lakme being online- the question of any product being available was void! We can order whichever product we want and rock any function that we wish to.
Let's be real when it comes to doing heavy makeup for weddings or for other festive events- are we trained for it? You may argue saying that a small amount of highlighting with dark lipstick and eye shadow would suffice but does it really? Because on some occasions, we do need to be extra-ordinary!
The professional beauticians have mastered the skill of makeup and know what will help enhance your naturally beautiful aura! So, here are some reasons why you should get your makeup done by a professional at a trusted boutique to help you understand which is better Home Makeup vs Salon Makeup:
Professional touch stands out
When a master of art delivers, the result clearly stands out! The professional MUA (Makeup Artist) knows what shade will suit your skin depending upon your face structure, hair, body language, and other features.
The professional beautician can and will suggest to you a few pointers for your dress and how you can carry it with extra elegance. Other than that, he/she can take care of other attributes like your nails, hair, and even jewelry!
Professionals use products that suit your skin
When it comes to cosmetics, please, do not fall for the price illusion! What's costly, may not be the best in quality. Prices often depend upon the brand name rather than the quality. The product you choose online may seem good but there is a possibility that the product may not be designed for your skin type!
A professional understands and knows what goes into the making of a particular product. Your beautician can easily assess your skin quality and thereby use the products which will cause no irritation to your skin type. Acne and some other allergic reactions due to cosmetics are more common than you think. So, let's take a decision with caution!
A relaxing and satisfying experience
When you're doing the makeup yourself, you're focusing more on not making any mistakes rather than enjoying the experience. As a result, the process may seem tiring and you may lose the glow.
On the other hand, a professional knows how to make the process comfortable and satisfying. You can simply enjoy the process of getting your skin exfoliated, massaged, and contoured!
Value for money
Now you may raise a point, makeup from a boutique is costly. Let me tell you, it's not! The time it saves you is totally worth it. The investment that you would make on skeptical cosmetics products is also saved. Thus, overall, we suggest that makeup from a professional is a win-win for you.
Here we conclude our conversation on Home Makeup vs Salon Makeup and how Make-up at a boutique is totally worth it.
Other than that, if you book an appointment through Wellnessta– then you double your savings in a single click!
We have partnered with the best boutiques and salons in Mumbai so that you can book appointments online, get special discounts and look stunning exactly the way you are! The salons listed on our website follow the COVID protocol and have the most professionally skilled beauticians.
The salons offer bridal makeup, manicure, pedicure, party makeup, or a simple touch-up for special dates or get-togethers!
You can book a haircut, spa, makeup session, or everything together with just a single click. It's the wedding season ladies! Let's not miss out on the opportunity to be the prettiest bride or bride's maid!
Click here, and book your beautician right away!
Spa and Beauty Trends expected this 2021