What to expect this 2021? The latest beauty trends are in the limelight again. The last year had pushed people back in their cocoons. While maximum attention was paid to keeping mental health in check, now the focus has been gradually shifting away to beauty and lifestyle. There has been a lot of changes in beauty trends in the past few years. Some years saw cold shoulders hit the wardrobe while other years set their expert hands to get the perfect winged liners. 2021 is no different from these. 
Like most things, beauty has been in a weird place last year.  Our homes became our offices, salons, and place to chill. Searches for at-home manicures, root touch-ups, and DIY spa days soared during what we thought would be only a few weeks of lockdown. Some of us ditched our foundation and lipstick and learned to accept ourselves the way we are, while others fell back in love with our natural hair. As precautions loosened during the summer, trends fell firmly into two camps. We either stayed true to the minimalism of the spring, or dove headfirst into fun, statement-making trends like bold eye shadow, peach hair, and glimmering nails just to have something to break up the monotony. While stepping out, while mask has become a necessity now, and hence most of the style statements for 2021 have been about the eye. Be it funky cool goggles or the smartest eyeliner wing, 2021 has seen a craze for cool street styles. Here is a list of the coolest beauty trends of 2021.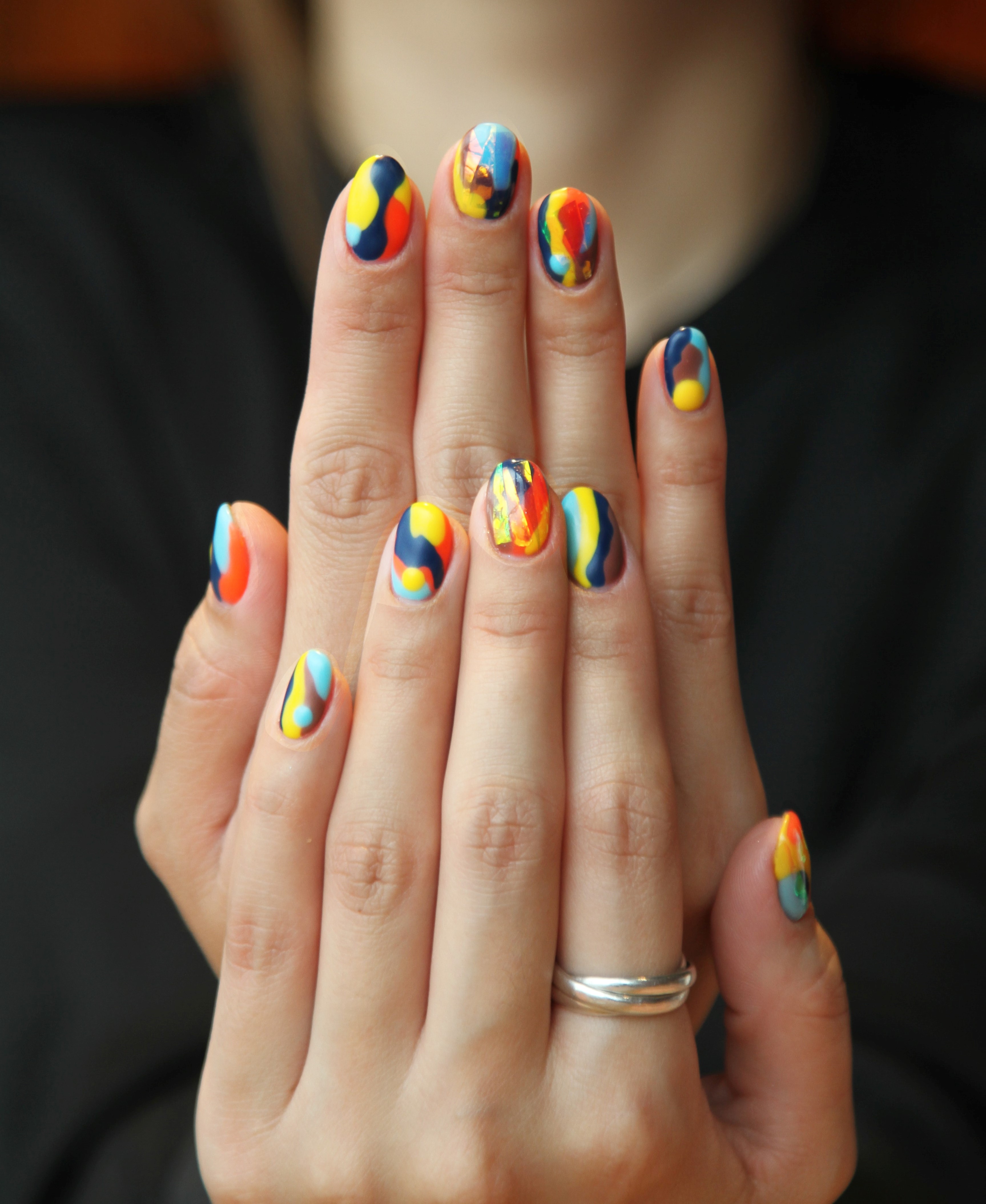 Skinimalism
Coined by Pinterest, "skinimalism" is all about embracing your natural skin and super-minimal makeup. Skinimalism is about putting on less makeup and accepting your skin the way it is. Instagram has been hit with reels of influencers putting videos with their real skin without any kind of filter or makeup. It encourages accepting our body in every shape and form and helps in breaking unrealistic body images, which often creates pressure to look perfect. 2021 has been all about clean healthy skin with minimal effort to look perfect.
Monochrome Moment
No-makeup style is certainly not fading away anywhere as we head into 2021, but a minimal vibe can start to feel a little repetitive. Monochrome makeup is a great way to elevate a natural vibe while still keeping your overall look subtle. 2021 end-of-month sales have seen a rise in nude makeup shade palettes. Be it an eye shadow palette or the perfect lipstick shade, the monochrome moment is the latest 2021 trend.
Curtain Bangs 
In the recent flock of celebrities that would include Gigi Hadid, J.Lo, and Ariana Grande showing off this look is any indication, curtain bangs are shaping up to be the It cut of 2021. They're super low-maintenance and are flattering on pretty much everyone, making them a fail-safe way to zhuzh up your look. Instagram has hit the trend with new reels and highlights of celebrities showing off the curtain bangs. They're super cool and trendy and go with every outfit and are fit for all occasions. 
50 Shades of Red 
The pink-hair boom of quarantine has been on the beauty trend list, but we might also expect to see lots of warm tones when it comes to hair color. While scarlet and copper are at the moment taken a backseat, the coolest take on red is the almost red shades like peach, cinnamon brown, and strawberry blond. This color palette frames your facial features with brightness when cold and dreary climates make everything else look dull. Warm tones are ideal and pair well with your summer cool outfits and are a perfect match with your brunch dresses on weekends.
Hydrating Body Spa
It's wrong to feel it's just your gorgeous face that needs hydrating during the hot summer months your tootsies and hands need some love as well. Treat yourself to a Mani-Pedi makeover starting with an exfoliating sugar scrub, followed by a rejuvenating hand and foot massage, callus removal, and a soothing foot massage. 
Hydra facials are a perfect supplement for dry skin because this soothes and moisturizes face cleans, exfoliates, and hydrate in one efficient treatment. The HydraFacial is a medical-grade resurfacing treatment that clears out pores and hydrates your skin. The four-step treatment includes cleansing, exfoliating, extracting, and hydrating the skin with serums infused into pores with the Hydra Peel Tip, a pen-like device.
Body Massage
2020 has compressed our home and our workspaces into one drawing-room. Quite naturally sitting for hours in front of the laptop has resulted in certain illnesses. A good round of body massage is the key to relieving stress. The spas have become very popular recently. Swedish massage is the standard type of massage offered in most clinics, gyms, spas, and wellness centers. Using lotion or oil, massage therapists typically begin with broad general strokes and then transition to specific strokes to address problem areas.
Selecting a new trend is step one but what's tougher is selecting the right salon or spa to follow it! That's where we can help you. So guys go and get beauty trends for Men and Women. Click here to find the best salons and spas around you and avail a bunch of offers!