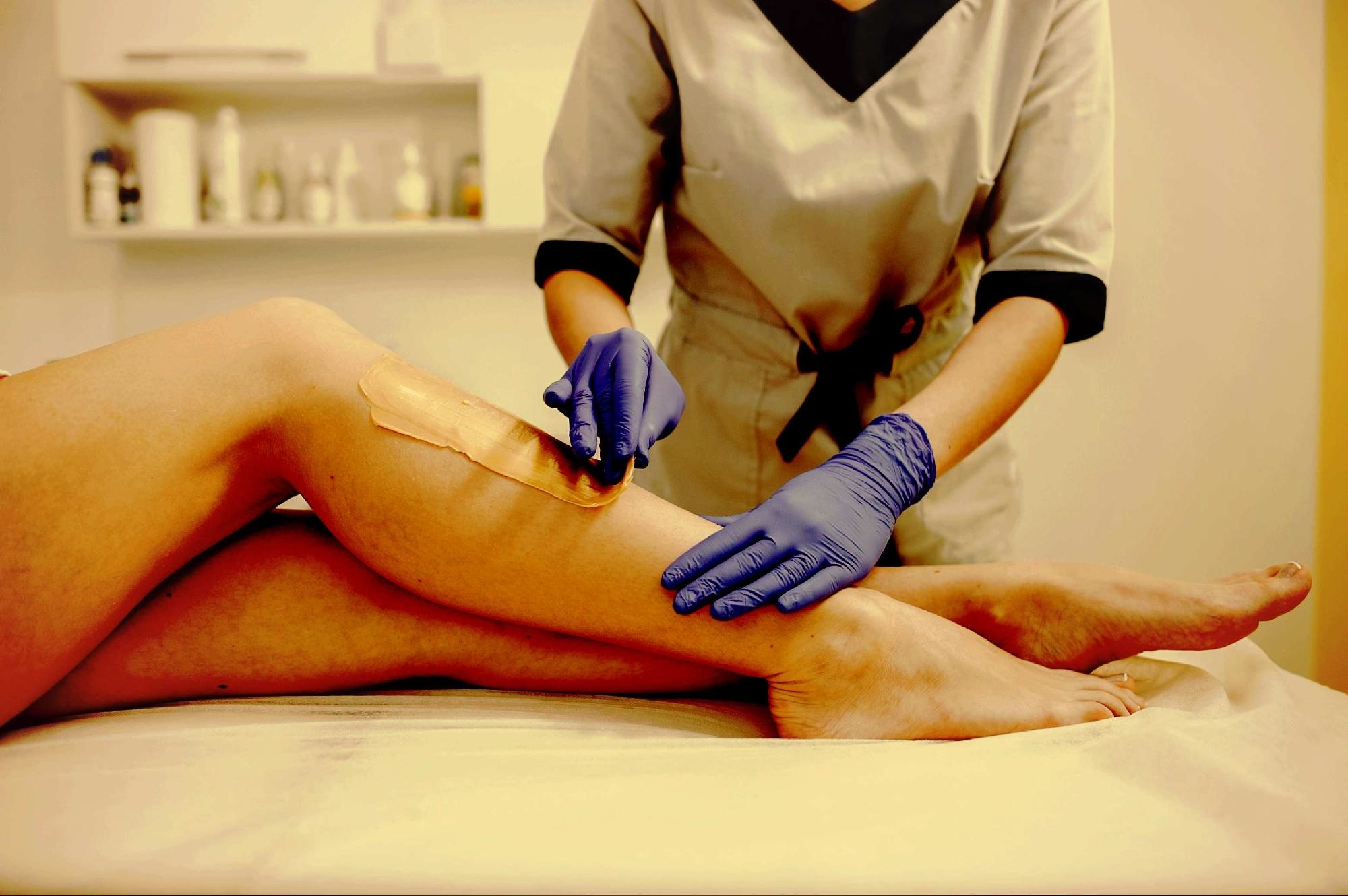 The monthly routine of removing unwanted hair from your body can become more fun and smoother if you choose the correct wax for you. Now, you may argue that the normal wax used has been doing wonders for you for a very long time and we cannot discard this point!
But, choosing a wax-based on your skin type can indeed prove to be a great drill. Simply because different types of waxing exist to serve different purposes on various skin types. So, before you book yourself a waxing appointment, take a look at our guide for choosing the wax based on your skin type-
Normal Skin: Charcoal or Honey Wax
Well, let's start off with an easy one- if you have a skin type that does not get dry or oily, you're way too lucky! For your skin type, a Charcoal or Honey wax would do wonders. The Charcoal would exfoliate your pores from any bacteria within.
The Honey wax on the other hand- is a combination of honey, sugar, lemon juice, or water that is heated to a taffy-like consistency. Thus, the natural ingredients give your skin a naturally radiating glow.
Dry Skin: White Chocolate or Rica Brazilian Wax
It's winter and let's accept it; during these times- all of our skins go through the 'dry' phase! So, the White Chocolate or the Rica Brazilian Wax is a good solution for your dry skin. Since the skin lacks moisture, the pull from a normal wax feels rough! Moreover, the skin might turn darker for many girls.
Thus, the non-strip formula of these two waxes is your savior. It is applied in a very thin layer which, when pulled off, is a less painful, more comfortable treatment for you. Plus, the wax itself gives you the smooth and attractive look that you wish to have.
Oily Skin: Chocolate or Gold Liposoluble Wax
Now, let's talk about one of the most common skin types- oily skin! Living in Mumbai, humidity is the part and parcel of our lives! Thus, the oil the accumulates on and under our skin is inevitable! But Chocolate or Gold Liposoluble Wax can help you fight that precipitation!
Probably one of the pioneers of innovative wax was the chocolate wax. Rich with vitamin E, chocolate wax also has almond oil, cocoa, soya bean oil, sunflower oil, glycerin, and other skin-nourishing compounds. Thus, this popularly known wax is suitable for oily skin. It also gives a fresh fragrance.
A Liposoluble Wax is made of resin extracts and vegetable oils and it's all-natural with no chemicals. This gives your skin some room to breathe and the Gold Liposoluble Wax does its work of giving your smooth skin a lustrous glow!
Sensitive Skin: Rica Aloe Vera Wax
This is the skin type that probably needs to pay the most attention to! Not to be mistaken with 'soft' skin- sensitive skin means that your skin reacts with boils, rash, or other reactions when it comes in contact with something vague and new! The worst part of this- you can only know you have a sensitive skin type only after having at least one allergic reaction!
So, if you are aware that you have a sensitive skin type, the Rica Aloe Vera Wax is the top pick for you. Rica is known for centuries for its healing and nutritive elements, Rica uses Aloe Vera to protect, hydrate, and nourish the skin during depilation. So, keep your skin away from the harmful chemicals!
We hope you have got some clarity about which wax you should opt for! So, if you're ready to book an appointment- Wellnessta is here to help you with that.
Our online portal allows you to surf through the best salons in Mumbai. You can look at a few spas too for a day spa involving a waxing session! All the above-mentioned hair removals are performed by professionals under the COVID regulations.
If you think waxing or shaving at home will suffice, here are a few reasons why razor or DIY products are not worth it!
So, click here and book your appointment today!
The Best Haircuts And Styles For Thin Hair