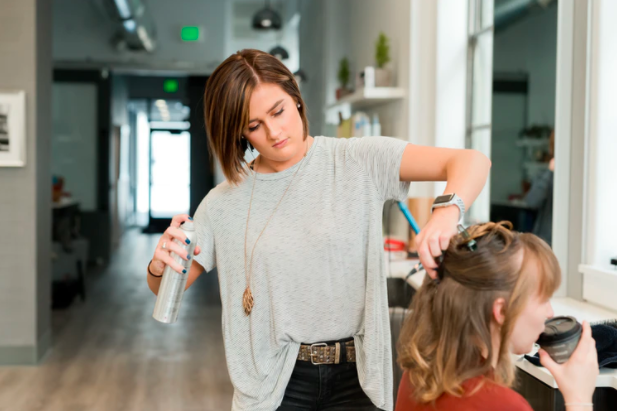 Covid 19 pandemic hit us all like a storm in the sea. All of a sudden, our fast-paced life became a hermit in the forest. Everyone was stuck inside their houses figuring out how our lives are going to be henceforth. Silence and screams walked hand in hand for quite some time and contemplating life became the hobby of all. This did shed light on the importance of mental health and also caused collateral damage in all of our lives. Here we have a platform that makes your experience easy i.e. Wellnessta – Get the best Salons at your fingertips.
 The current generation preaches on "All work and no play make Jack a dull boy".  We root on having a balanced life and not delve into monotony. Surely a healthy lifestyle is about following a balanced diet and being active, but it is also about pampering yourself from time to time to de-stress and relax your mind. You walk into that salon, get your nails done and feel like you've reached heaven. Popularly; getting a haircut makes you feel like a different person altogether and girl's night is incomplete without a soothing spa session. But with the pandemic things turned a complete 360 degree.  
 To talk specifics the lockdowns imposed by the states have bruised the salon businesses! How can one color your hair or cut it over zoom call? 
 The beauty and personal care market is expected to touch $10 billion by the end of 2021, growing at an annual rate of 5-6%, according to a report by the Indian Beauty & Hygiene Association. However, the majority of beauty and wellness businesses, including salons, spas, and barbershops, fall either in the small and medium enterprise or the unorganized category. 
 People are afraid of contracting the virus and have rather switched to getting a haircut by themselves or have come to terms with no haircut at all. We did see a wide range of creativity in that field on various social media platforms, kudos to everyone who tried to make the most of the situation. But things are changing, the businesses have started providing the best of the services, for survival. Right from regular sanitizing, to extreme precautions on vaccination of the employees, neat and hygienic studios, and with the rule of 'masks at all times.'  
 Wellnessta gives a platform to all these salons to work even more efficiently. With their wide range of facilities, one can search for the best salons in their residing location and avail of the services of their choice. Options make decisions difficult but also give you the best, and hence with the wide array of options, the website helps you choose what's best for you. It filters out exactly what you want based on your search which could be, "the best spas in Mumbai" to "massage centers near me" and so on. 
 This indeed not only helps you as a consumer to save time and minimalize your contact with others but also helps the salon owner follow the precautionary guidelines on overcrowding and to maintain orderly business. 
  Reviews and ratings help dive into the heads of the other similar customers looking out for the same services as you. Online booking makes work easier, saves time and effort to physically walk down to the spa, and wastes time in waiting. Book your appointment and enjoy the services provided in the best possible way with discounts and rewards on every booking.  
 Nevertheless, things are pacing back to normal but things are still not the same. Salons and spas are one such way where we can relax and unwind from the daily stress and workload. To as much as salons at home seems like a better option, visiting the salon has its feeling.  
 With everything, right from the office, to home, to work all situated under those 4 walls, the salon is a gateway to happiness, so who is stopping you from getting yourself pampered, just book your appointment now and start your day with wellness. Wellnessta gets the best booking experience of salons at your fingertips.