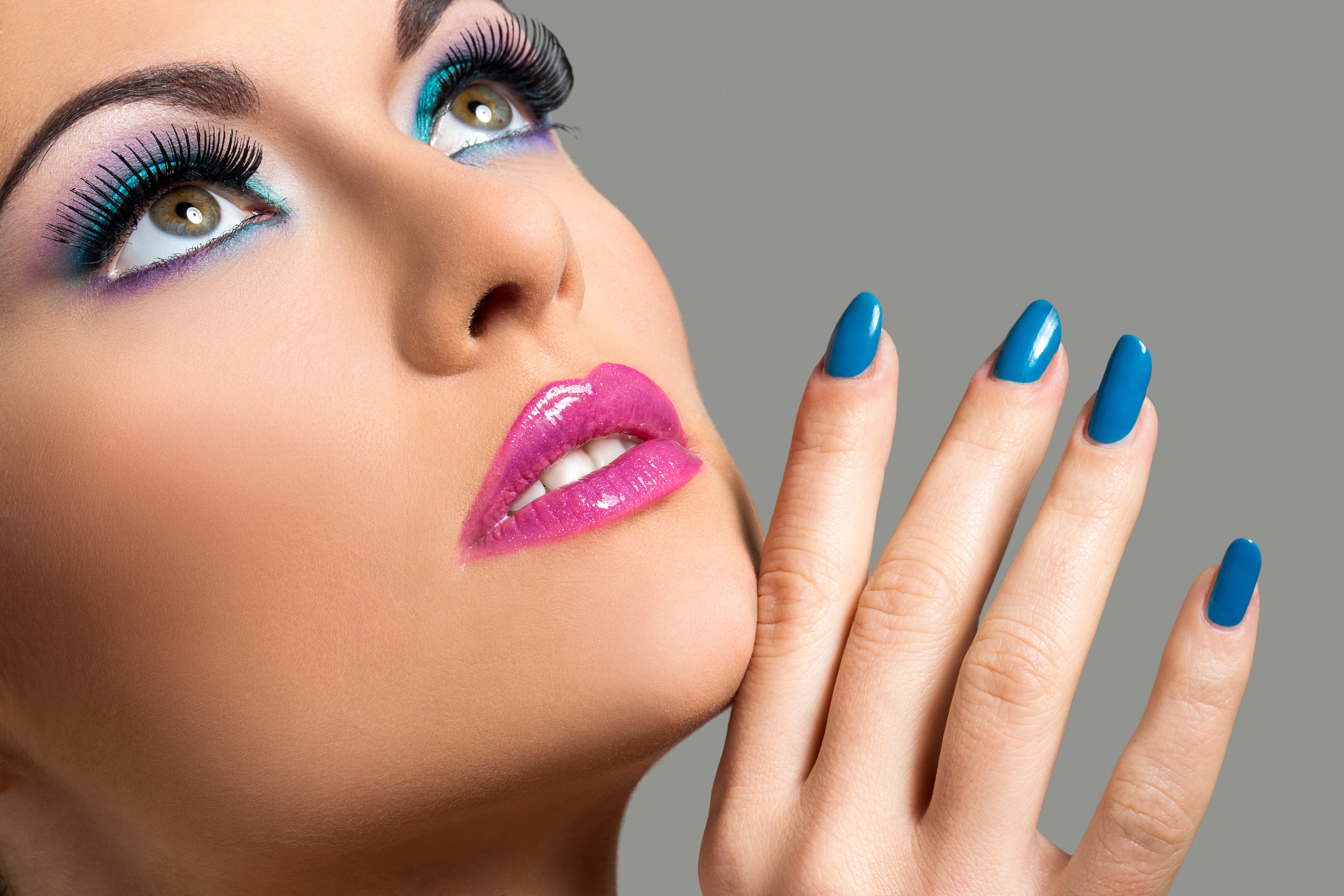 The holy season of festivities is back and as Mumbaikars, it's the best time of the year! There's nothing better than playing dress-up and embracing the presence of our divine gods through music, sweets, and a whole lot of fun.
Although rocking a natural look is comfortable, some days, you need to go bougee! For those special days, we have compiled a list of makeup looks that are easy-to-do, minimalist yet truly enchanting;
Dewy, Lit Skin
One of the easiest looks to pull off, this one is for highlighter lovers. Start your look with an intensely hydrating, skin-illuminating primer. For that extra punch of glow, mix a liquid or jelly highlighter with your primer.
Follow the dewy look with a natural finish foundation. Add more highlighter to the high points and set only the necessary areas.
Monochrome Moment
Probably the least time-consuming because you restrict your palette to just one color. Use one product for your lips, eyes, and cheeks to create a monochromatic look. You can use lipstick for all three purposes, or go for powder products like blush or eyeshadow.
Do not leave your nails behind. Add them to the monochromatic theme and check out a few tips to improve your nails' health.
Glitz and Shimmer
This look is all about adding shimmer to your eyeshadows. Adding one shade across your lids can look so chic and effortless if done with the right shades. Pick your favorite light, shimmery or glittery eyeshadow shade and apply it all over your eyelids.
If you're feeling a little extra, dab some glitter on the center of the lids. If you want to add eyeliner, try using brown kohl pencil or brown eyeshadow for that subtle look. Pair it with a nude or bold lip, the choice is yours! We highly recommend it for the upcoming Garba nights!
Au Naturel
Nobody can go wrong with the all-natural look. The key to achieving that undetectable natural makeup is light and flawless base. You can opt for a good BB cream instead of a foundation.
For concealer, avoid highlighting shades and go for a color that is close to your skin tone. To add a flush to your cheeks, go for a muted color of blush or pick a warm bronzer that can double up as a blush. Go in with light layers and set your face with a setting spray to seal the deal.
Accessorize
If you can carry heavy earrings easily, go for them as they are the best substitute for bold makeup. Accessories complete your look and the festive season is the best time to whip out the heavy jewelry you've been hoarding!
Apart from the DIY makeup looks listed above, you can always go to a beauty parlor if you're not sure which look would suit you. Instead of buying all the makeup products, you can get your makeup done professionally!
A MUA would guarantee the use of high-quality products and they can also suggest the perfect look for you. So, why miss out on all the razzle-dazzle?
And if you're uncertain regarding which beauty parlor to go to, visit Wellnessta. We bring Mumbai's best beauty parlors and salons to your fingertips. Choose from an array of listed options, and compare and finalize the one you love.
Follow us on Instagram for more updates!
6 Tips To Maintain Healthy, Strong, And Shiny Nails
Why makeup removal is essential – Tips for cleansing before you sleep