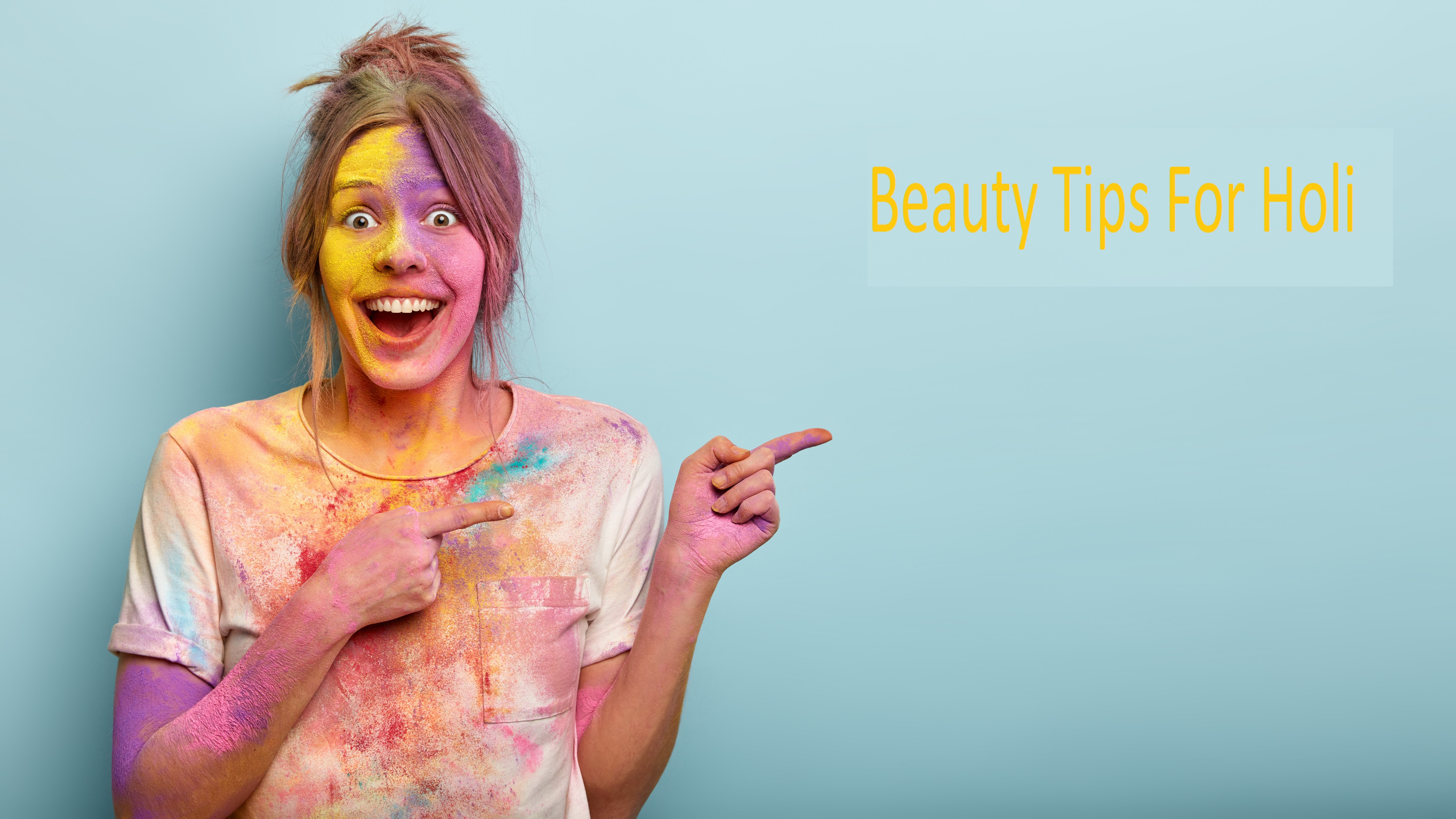 We all know a festival that beats the heat during the summer-Holi!! A lot more happens when this fun-filled festival is around. We definitely love to play with colors and throw our loved ones into those colorful waters but when it comes to skin and hair we need to take additional care so that we don't have a nightmare after the fun ends. Here are some handy pre & post-Holi beauty tips to protect your skin and hair.
Pre beauty care tips:
You don't want those harsh chemicals to damage your skin so make sure you moisturize your skin with oil or any moisturizer. Also, moisturize your neck and ear area.

 
Don't go for any makeup. It might cause more irritation.

 

Create a barrier between your skin and color by applying sunscreen at least 30 mins before stepping out.

 

Apply oil on your hair as well. Tie a high bun to avoid color penetration.

 

To protect your hair from getting damaged, oil them overnight. One can use any oil available – coconut, mustard, or olive. This step requires drenching your hair in oil, so avoid using your expensive bottles.

 

Avoid chemical colors go for natural colors.

Drink plenty of water throughout the day, to keep yourself hydrated from within.

 

Do not follow any skin treatment when the festival is approaching.

Go for the sheet mask for deeper hydration.
Post beauty care tips:
Take off the colors with oil first.

 

Do not use chemical-based face wash instead opt for natural-based.

 

Do not exfoliate or scrub your pink-or-green-stains. It will only worsen your skin and make it more sensitive to damage.

 

In the shower, do not use hot water. Always use cold or lukewarm water, for effective removal of the color from your skin.

 

Do not miss moisturizer. Use a mild and natural one.

 

Keep yourself hydrated.

Apply a good serum

If irritation occurs or redness appears, apply an ice cube.

Do not go for skin treatment for a few days. Allow skin to relax.

Use chemical-free shampoo.
Lastly, while you may be tempted to go for a relaxing salon treatment, have one natural or organic session done for your skin and hair by booking the service online through Wellnessta. It's easy and quick. 
With these easy-to-do and effective tips up your sleeves for pre & post-Holi beauty tips to protect your skin and hair, have a Happy and colorful Holi 2022. 
Types Of Manicures To Try In 2022