Taking good care of your roots and following a hair care routine is as important as taking care of your skin. The way your hair looks completely changes your aesthetics. A good hair look can make you go from looking shabby to sophisticated, and help you elevate your style from 10 to 100 real quick.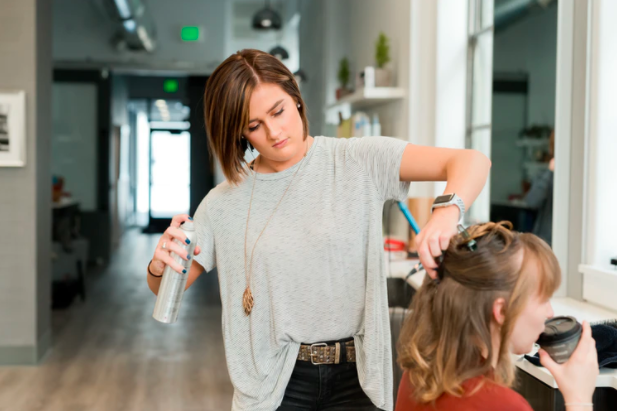 The summer heat and humidity make your hair look frizzy and dull. This is not the end of it, our favorite season to flaunt our clothes and vacation pictures, makes our scalp oily like grease, and the hair looks frizzy and dry as a broom.
Now, what can we do? Home remedies? The harsh truth being, not all products we use are natural, thereby the results too are not as we expect. Eating healthy is one way to do it, but in addition to it, there are so many things you can do to get not just a good hair day, but a good hair summer. 
Trim those split ends
The first and the foremost thing you'd want to do this summer is trim your hair. This would make your hair look healthier as trimming will help you get rid of all the split ends and uneven hair length. Trimming will help you get a very fresh look, make your hair grow better and as our grandmothers say, reduce hair fall. This will also give a very new look to you, making you feel younger this summer. 
Hair Spa
The second thing you can do is get a hair spa. This is one of the cheapest and most efficient hair treatments that will give your hair all the nutrients and proteins it needs. You will not have to worry about other costs, this is a very low maintenance treatment. A hair spa in four to six weeks will keep your hair in check, and you can continue your sulfate-free shampoo without getting a new shampoo for your fresh spa hair. This is a very effective deep conditioning for your hair that will bring life back to your hair. Making it look lustrous and smooth. If you have virgin hair, this is all you need for your hair.  
Protein Treatment
But if you have bleached your hair, or used an excess of heating appliances on your hair, you might need something with better chemical consistency to bring back the shine and say goodbye to frizz. Don't worry, keratin treatment has got your back. This is the best summer hair care tip for damaged hair. Now let's talk about what this is. Keratin is a type of hair protein that makes up the molecule of the hair. This treatment will help you give a semi-permanent straight hair experience without damaging your hair. But this comes with a long-term commitment, if you get a keratin treatment done on your hair, you will have to switch your shampoo and conditioner for better and long-lasting results. This treatment can last from anywhere between three to six months completely depending upon the brand of the chemical you choose to use. 
Smoothening those frizzy curls
If your hair is healthy, and you just want to put it all in for your looks, smoothening is the thing for you. It does the job of hair straightening without all the damage and hair fall. It will give a very healthy shine to your hair but it's more of a procedure than a treatment. 
Lastly, if you have an oily scalp, or a dandruff buildup you need to opt for scalp exfoliation therapy. This will not exactly improve your current hair quality but will make sure that your scalp is healthy leading to faster hair growth and reduced hair fall giving you the most voluminous hair to nail all the looks.
Apart from all of these treatments, here are some more hair care tips you can follow regularly that will help you achieve better results from these treatments and help make it worth all the penny.
Use a sulfate-free shampoo, and make sure you condition your hair post shampoo. 
Blow-dry your hair instead of heating it. 
Use an SPF for your hair. Yes! You heard it right. Your hair needs the same SPF as your skin does as it helps to protect your hair cells from the UV rays. 
Don't wash your hair regularly, instead shift to the alternate day or two days a week routine to make your hair look healthier. 
Use hair protection serum if you are using any heating appliances for your hair. 
Ladies! Visit your nearest Salon and get working on that hair. You are now ready to go on vacation, jump in the pool, keep your hair open while riding a scooter. Just have a great summer!