Salon management software can be a valuable tool for salon owners and managers. It can help simplify and streamline various aspects of their business, such as appointment scheduling, client management, inventory tracking, and financial reporting. With the best salon management software, business owners and managers can easily track staff performance, monitor inventory levels, and create custom reports to analyze key metrics and other features. This can help them make informed business decisions, optimize their operations, and increase revenue and profitability. 
Additionally, salon software can help enhance the customer experience by enabling online booking, sending appointment reminders, and storing client information securely. Overall, salon management software can save time, improve efficiency, and enhance the overall management of a salon and spa business.
Are you a salon owner looking to streamline your business and grow your client base? One solution is to list your salon or spa, or salon business in a salon management software like Wellnessta. 
Here are Some Reasons Why:
Efficient Appointment Scheduling
Wellnessta allows you to easily manage your salon's appointments, ensuring no double bookings or scheduling conflicts occur. The software also offers various booking options for clients, including online booking, mobile booking, and even social media booking.
With Wellnessta, you can send automated appointment reminders to your clients, reducing the number of no-shows and missed appointments. The software also allows you to send personalized reminders for special occasions like birthdays and anniversaries, making your clients feel valued.
Wellnessta allows you to manage your staff schedules and monitor their performance, making it easy to ensure that you always have the right number of staff members. The software also offers payroll management features, making paying your staff accurately and on time easy.
Wellnessta makes tracking your salon's inventory levels easy and placing orders for new supplies when needed. You can set up automatic reorder points for your most commonly used products, ensuring you always have essentials.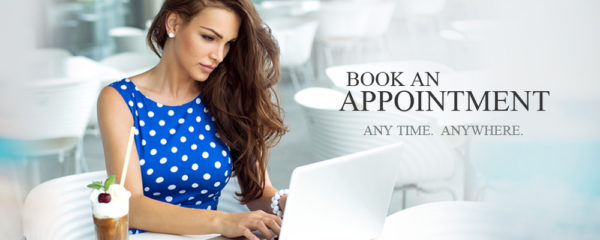 With Wellnessta, you can generate various customizable reports to track your salon's performance. You can track sales, inventory levels, staff performance, and more, making it easy to identify areas where you can improve.
A great way to reduce the likelihood of customer abandonment is to provide testimonials on your website. It eliminates some of the intermediate stages buyers could take to get all the information they require before purchasing. At Wellnessta, we allow you to collect and manage online reviews from your clients, monitoring your salon's reputation and addressing any concerns efficiently. Positive reviews can also help attract new clients to your business.
By automating many of your salon's day-to-day tasks, Wellnessta can help you and your staff work more competently, freeing up time to focus on other aspects of your business.
Great Customer Experience
By providing your clients with a seamless booking and appointment experience, personalized reminders, and marketing messages, you can improve their overall salon experience, increasing the likelihood that they will return and recommend your salon to others.
Your needs will increase once your salon thrives, which may require salon management software. Therefore, while the budget is crucial when choosing the right software solution, you should also consider scalability; look for a solution that can grow with your company and won't need a major overhaul if you need more features.
Wellnessta can scale with you, providing the tools you need to manage your business more effectively and efficiently.
Many salon management software like Wellnessta solutions offers mobile apps that allow you to manage your salon from anywhere, giving you more flexibility and freedom to run your business on the go.
Summing Up:
Investing in a beauty salon management system like Wellnessta can help you run your salon more smoothly and efficiently while providing the tools you need to grow your business. With features like appointment scheduling, staff management, inventory management, marketing tools, and customizable reporting, Wellnessta is a comprehensive solution for salon owners looking to streamline their operations and improve their bottom line. 
What Will You get Via Wellnessta Platform?
Get clients 24/7. System for reserving and paying online. Check-in through QR Code.
Easy & Timely Payment Split
Bridge for integrated payments. Automated system for paying vendors. Divided payments happen more quickly.
Add a "Book Now" button or link to your website to accept reservations.
To keep up with the latest trends, there are several training webinar sessions for you and your business. 
So why wait? List your salon and spa business on Wellnessta today and see the difference it can make for your salon and spa business.